Free or $17.00 Version?
You can choose any individual Name Tag and download it for free, such as the Hello Name Tag.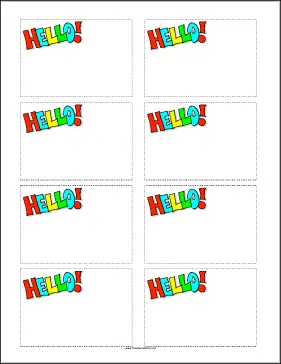 This free name tag is available as either a DOC file (which you can view, edit, and print with Microsoft Word), or as a PDF file (which you can view and print with a PDF reader). Just download the DOC version, enter your information to customize it, and print it out; or grab the PDF version, print it out, and write your names by hand.
Or for $17 you can download our Name Tag Collection: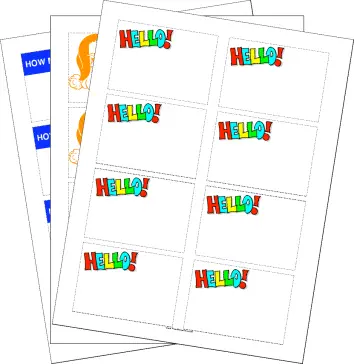 The $17.00 Printable Name Tag Collection includes every name tag from this site, and many more — that's more than 100 printable name tags. You'll get all the DOC files and all the PDF versions of each name tag.
You can pay using your PayPal account or credit card. You'll be able to download the Name Tag Collection within moments.